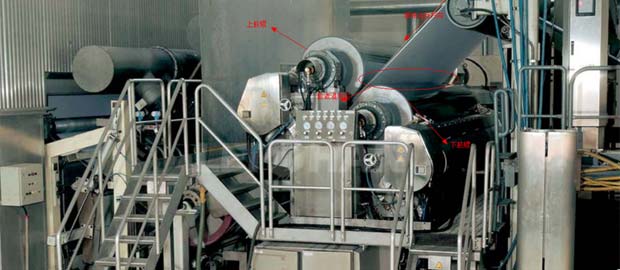 Paper surface sizing is an important method to improve the ring pressure of base paper. 4250mm paper machine sizing machine adopted double-roller oblique type, two-roller belt drive, the sizing machine mainly consists of frame, upper and lower sizing roller, sizing supply device, sizing stopper device, doctor blade, pressure system, etc. 4250mm sizing machine generally installed at the rear of the drying part of the paper machine, and used for the production of high-grade culture paper, high-grade printing and kraft paper. Here are some specifications of 4250mm paper machine sizing machine.
Technical Specifications Of Sizing Machine
Trimmed width: 4250mm
Basis weight: 125-450g/m²
Design speed: 450m/min
Operating speed: 400m/min
Gauge distance: 5200mm
Design line pressure: 80KN/m
Working line pressure: 40-60KN/m
Sizing amount: 4~6g/m2
We are manufacturer of pulping equipment and paper machine, and also all of paper machine spare parts, like dryer cylinder, doctor blade, forming felt or dryer mold. Feel free to contact with me to get more details about 4250mm paper machine sizing machine. Email address: leizhanchina@gmail.com.