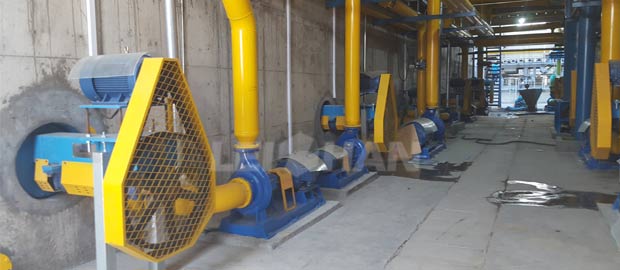 The pulp chest agitator is very common in the pulping line but has a huge effect, which can stir pulp cyclically in chest to maintain the pulp liquid in suspending condition and ensure the pulp components even distribution. It mainly relies on the motor to drive the belt to work, low motor power and low power consumption. And the pulp chest agitator adopted advanced blade design, strong thrust. It can be adjusted the angle according to the concentration of slurry.
Features Of Pulping Line Agitator
1.Impeller is made of 304 stainless steel.
2.With a protective cover to extend the service life.
3.Pulleys meet European standards and are easy to disassemble.
Pulp chest agitator plays an important role in paper pulping line. We will design according to the pulp chest size and consistency of slurry. Tell me your requirements to get suggestions. Email address: leizhanchina@gmail.com.