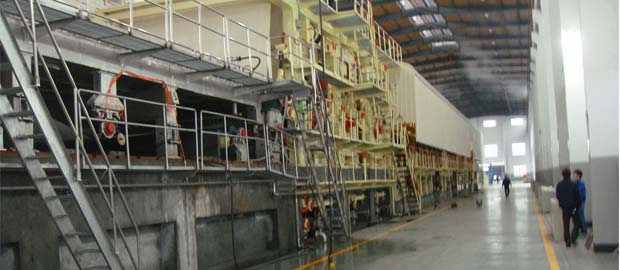 According to the customers requirements, our technical engineers have developed a reasonable plan. The paper machine line is for 80-170g/ m² high strength corrugated paper production line. Main technical data about 110t corrugated paper machine as below.
Main Technical Data of 110t Corrugated Paper Machine
Main products: high strength corrugated paper
Basis weight: 80-170g/㎡
Capacity: 110T
Trimmed width: 4200mm
Working speed: 150-250m/min
Designed Speed: 250m/min
Crawling Speed: 25m/min
Speed of Moving Balance Car: 400m/min
Headbox lip width: 4550mm
Gauge: 5400mm
If you have an idea to set corrugated paper making mill, please feel free to contact for more technical problems. Email address: leizhanchina@gmail.com.