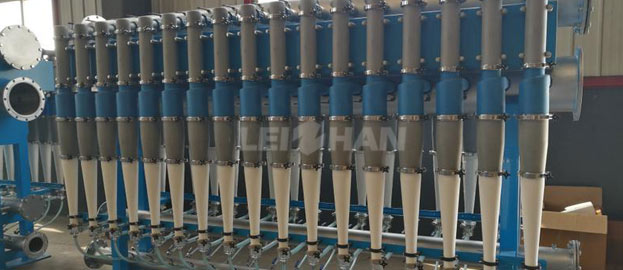 Big revolution for paper making industry! Leizhan created a new technology Low Density Cleaner, which retain original advantages and improve the whole cost performance, but still with an attractive price.
Comparison Between KH Series And LZ Series Low Density Cleaner
There is only one specification of new type L.D.Cleaner, rate passing capacity of single equipment is 450l/min, which is easy to distinguish. The same production capacity use less quantity equipment compare with KH series, which need smaller discharge for pulp pump, and energy-saving. Meanwhile, inlet consistency of pulp can reach 2%. In a word, this is a better choice for paper maker friends, which has smaller investment.
Main Specification Of KH Series L.D.Cleaner
Rate passing capacity of single equipment: 450L/min
Biggest operation temperature: 70°C
Pressure of inflow pulp:0.4 mpa
Inlet consistency: ≤2%
Water flow: 20-60L/min