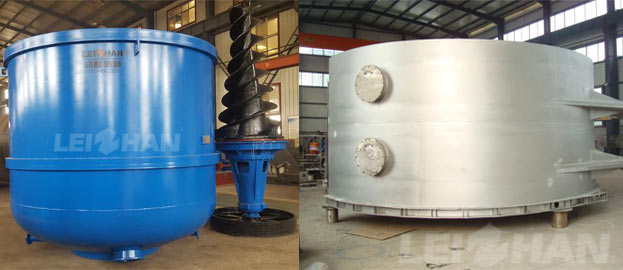 Recycled fibers, sometimes called second fibers is always used in waste paper recycling line in paper making industry. Bleached pulp, main raw material is ONP, OMG, MOW, mainly used to produce newspaper, sometimes used in cultural paper making line. In paper making process, many waste paper with ink need to through deinking process then get final fine pulp, here are the principle of waste paper deinking process as reference.
Waste Paper Deinking Principle
Waste paper pulping: Removing ink particles and other nonfibrous material from waste paper;
Flotation and washing: Separate the ink from fibers; ( Flotation always remove 15-150um ink particle, washing remove inks <15um ) Screening: Removing impurities according to it's size, hole screen ( 2mm ) combined with (0.15mm-0.1mm ) slotted screen; Cleaning: Discharge impurities according to it's weight, Forward slag eliminator > 1gcm, Reverse slag eliminator < 1gcm.
Leizhan supply the complete line of waste paper deinking machine, such as H.C.Hydrapulper, Flotation Deinking Machine, etc, welcome to consult us for more details: leizhanchina@gmail.com.