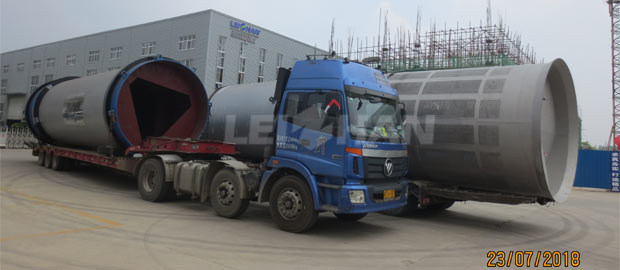 Shanxi Hesheng Paper Industry mainly produce high-strength corrugated paper. The client ordered drum pulper, chain conveyor, high density cleaner, agitator and reject separator. There are many impurities in waste paper recycling production line, our pulping equipment can remove impurities efficiently by pulp screening, pulp refining.
Corrugated Paper Pulping Line Equipment Details
ZG3000 Drum pulper: raw material and water mixed forming slurry.
BFW1600 Chain conveyor: convey raw material to drum pulper.
ZSC2 High density cleaner: remove heavy impurities.
JB850 Agitator: stir slurry, maintain the pulp liquid in suspending condition.
PZ2 Reject separator: remove light impurities in slurry.
We are able to provide complete corrugated paper making line and service of design, installation and staff training. Please feel free to contact with me for more details. Email address: leizhanchina@gmail.com.