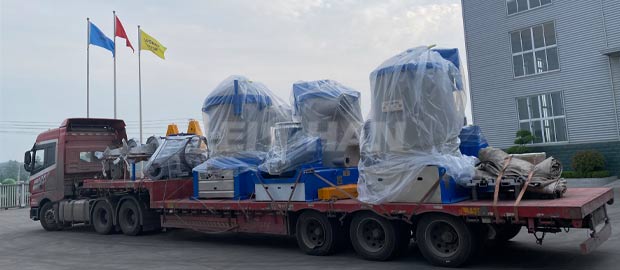 Wugang customer plan to add pulping equipment for original paper production line, and signed with our company. Main ordered machine included Broken Paper Hydrapulper, Middle Consistency Pressure Screen, Inflow Pressure Screen, Agitator.
Shipped Equipment Details of Pulping Line
Broken Paper Hydrapulper: Recycling waste broken paper, and mixed with water forming pulp.
Middle Consistency Pressure Screen: It is used for wood/straw pulp hot screening and chemical, paper pulp coarse and fine screening.
Inflow Pressure Screen: Paper mill inflow pressure screen is mainly used to make the slurry uniform.
Agitator: Agitator mainly used to stir pulp cyclically in chest to maintain the pulp liquid in suspending condition.
Welcome to contact us for more details about paper pulp line machine. Email address: leizhanchina@gmail.com.