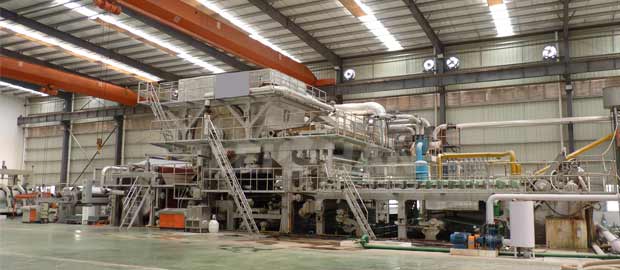 Toilet tissue paper, facial tissue, and napkins are all household papers, and their use rate in life is extremely high. So more and more customers are entering the toilet tissue paper production industry. 3500mm toilet tissue paper making machine has advantages of low investment, simple pulping process and hot selling compared with packaging paper production machinery. Unit 3500mm toilet tissue paper making machine line from pulping to paper reeling.
3500mm Toilet Tissue Paper Machine Main Details
Wood pulp: wood pulp
Paper grade: toilet tissue paper
Trimmed width: 3500mm
Basis weight: 13-30g/m²
Production capacity: 17t/d
Working speed: 200m/min
Design speed: 230m/min
Gauge: 4600mm
Install capacity: 86KW
The Final product toilet tissue paper roll can be cut into facial tissue paper, napkin paper and kitchen towel,etc. Are you going to change the paper grade to produce toilet paper based on the original pulp line? We can provide complete technical solution in the process. Welcome to consult me more details, whatever start paper making business or change paper production line. Email address: leizhanchina@gmail.com.