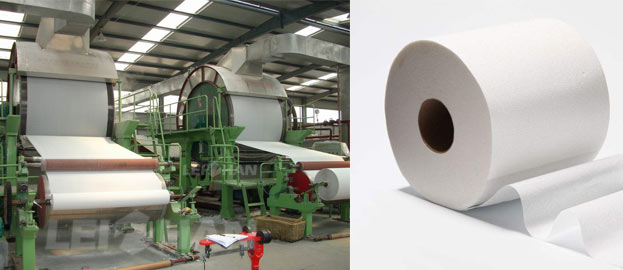 Facial tissue toilet paper is big consumption paper in our daily life, and for it's simple pulpling process compare with packaging and cultural paper, the demand of facial tissue toilet paper making machine is always on top list. As professional paper pulp equipment manufacturer, we provide the complete set of tissue lving paper pulping line for paper mill. The details as following description.
Facial Tissue Toilet Living Paper Pulping Equipment Details
Raw material: Virgin wood
Living paper making pulper: Mid Consistency Hydrapulper
Production capacity: 40-800t/d
Normal volume: 10m³-90m³
(Remark: M.C. Hydrapulper can used to the pulping of commercial wood, white shaving etc clean raw material)
Facial tissue toilet paper pulp consistency: 5-8%
Facial Tissue Living Paper Pulp Making Process
The pulp from Mid Consistency Hydrapulper is flow into High Density Cleaner to remove heavy impurities and then is Low Density Cleaner and Refiner, then through Inflow Pressure Screen to tissue paper machine.
We provide the whole facial toilet tissue paper pulping line machine from pulper to rewinder, which is high quality and cheap price, any need, welcome to consult us: leizhanchina@gmail.com