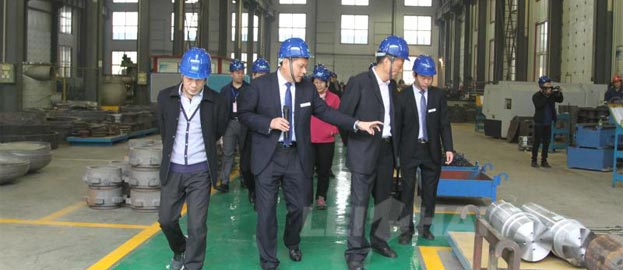 2017 Henan Paper Industry Exchange Meeting was held on 31th, October and 1th, November. The conference discussed the relevant issue in paper industry, which about the energy saving, environment protection in paper making and the popularize of new technology, new craft and new products.
Leizhan as the co-organizer attend the meeting and made an important speech. After the meeting, the director Mr Liu showed the industry experts and enterprises visited our factory, explained the advanced technology of paper making equipment, the main products include Mid Consistency Pressure Screen, Screen Baskets, High Density Cleaner, Low Density Cleaner, Reject Separator, etc. And then visited the example of Leizhan company-Zhengzhou Hengfeng annual output of 200000 tons of LOCC processing line wrapping paper production line. Every guests was very agreement to the advanced idea Leizhan proposed, mid consistency pulping, zero fiber loss.
This meeting was mainly disscussed the probleams of the packaging/wrapping paper production, Leizhan as a professional packaging paper machinery manufacturer, put forward some pertinent advice on problems existing in the production process of the wrapping paper.
With the expand of the foreign and domestic business, Leizhan play an more and more important role in paper industry. We adhere the concept of sincere, cooperative and professional, provide the best service for customers. Looking forward the majority of paper making compatriots cooperate with Leizhan.