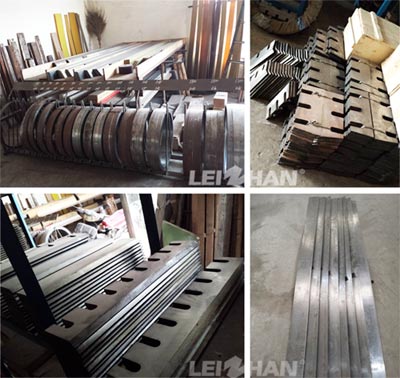 Supply Ability: 200Piece/Pieces per Month
Material: EP synthetic resin, carbon fiber, polymer
Port: Qingdao, Tianjin, Shanghai or others
Features: superior quality, long service life, good performance

1.Introduction of doctor blade
Leizhan is a professional manufacturer in producing doctor blade with ISO9001 & ISO14001 certification. For the paper machine department, doctor blades showing particularly high wear resistance, low friction coefficient and excellent scrape effect. In all parts of whole machine it plays an important role, improve production efficiency, and improve paper quality.

2.Advantages of Leizhan doctor blade
We can make your paper-making equipment more efficient, paper more stable. Reasons to choose the material:
According to different use parts or different rolls materials, you can choose different material of doctor blades, with lower friction coefficient.
Long life: Choose high-quality EP synthetic resin material, carbon fiber, polymer materials and advanced production technology worldwide, 50% longer than other domestic material.
Low thermal expansion coefficient, long time sintering laminated, excellent uniformity and the internal stress-relieved.
Excellent gliding property can greatly protect equipments operating.
3.Crepe blade device:
Creping is one of the most important process in the tissue machine, it plays a vital role in improving product effect and quality stability. Characteristics of creping doctor:
Equipment have the angle adjusting device.
The blade pressure is suitable with surface combine of Yankee.
Optimize the intensity of doctor blade to eliminate the vibration.
Rise blade and add pressure with pneumatic components to operate safely.
There are several kinds of oscillator be served according to equipment location space.
It is quick and safe for changing blade.

Doctor blade manufactured by Zhengzhou Leizhan Technology Paper Machinery Co., Ltd are of superior quality, good performance and high efficient, we can provide you with competitive price. With more than 30 years' development, our paper machines and pulp equipments have won lots customers from all over the world. Cooperate with us is your wise choice. If you have any need, please feel free to contact us. Welcome you to come and visit!