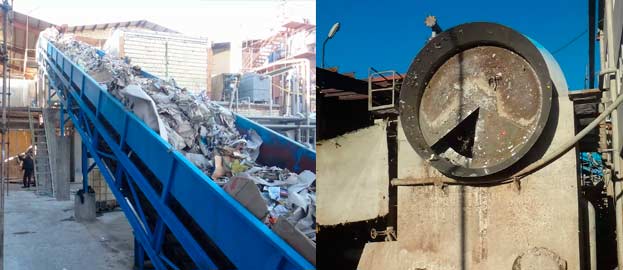 Mr. Liu-Leizhan paper machinery company general manager leaded the technology service team to visit Iran customers after Iran Pack&Print Show, and send 2016 New Year regards from China, and had a better knowing for the usage of Leizhan stock preparation equipment and gave them technical advice.
The boss of Iran Pardis Kaghaz Pazh Paper Mill highly commended Leizhan Drum pulper system and expressed the satisfaction for the operation of Drum pulper system. Leizhan Drum pulper system equipment effectively reduced manpower and energy consumption, improved pulping efficiency and reduced fiber loss of the production line of the Iran customer.
Iran Pardis Kaghaz Pazh Paper Mill is the largest packaging corporation in Iran, the whole pulp screening, cleaning, and approach flow system for the 200,000 Tons packaging paper production line are provided by Leizhan. The Leizhan T-paper reconstruction equipment are also installed for the first production line of PKP corporation for producing high quality paper product.