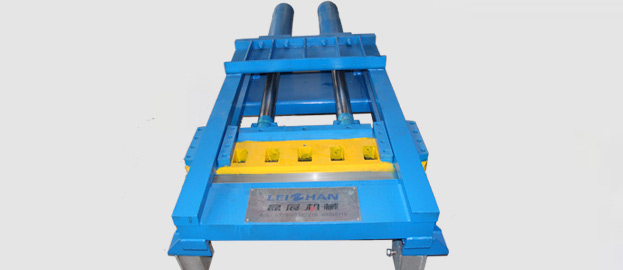 Good news comes again! We again sold a set of cutter to the customer from the Philippines, which consists of Rope Cutter, Matched Control Cabinet and Matched ABB Motor in the hydraulic pressure station.
How much do you know about Rope Cutter? The followings are some key points we need to know.
What's A Rope Cutter?
The cutter is a machine for coarse screening and cleansing used in conjunction with Hydraupulper and Ragger. The impurities in the waste paper such as wire, string, plastic and cotton yarn continuously rotate and enwind in the process of running hydraupulper to form a rope to be pulled out, and finally the pulled rope is cut off according to the desired length by the cutter.
Components and Control Function of the the Rope Cutter
1. Components
The Cutting machine mainly consists of frame, slicer, hydraulic cylinder, and hydraulic pump station and control part. Frame is mainly used to fix the hydraulic cylinders, slicers and knife cases, and also as the guide rail for reciprocating motion of the slicers; slicers and knife cases are used to cut off the main components of the rope, and the material is high-quality cutting tool steel with heat treatment, which has a high hardness, toughness and wear resistance; the role of hydraulic pump station is to provide power (hydraulic energy) for the normal work of the rope cutter; and the control part is applied for operating and controlling of the working procedures of the rope cutter.
2. Control Function
The Rope Cutter can be controlled by means of jog, linkage and remote control (leave the DCS interface on the terminal of the electronic control box); and functions of fast forward, working feed and fast backward of the slicers are also set; trip switch is not installed on the device ontology (the device body does not have any electrical components and wiring), whose action process is controlled by the the time relay installed in the electrical control box, so that the device can have a stronger environmental adaptability.
Parameters of the Rope Cutter
| | |
| --- | --- |
| Type | QSJ-2 |
| Working Pressure(mpa) | 25 |
| Hydraulic Cylinder Force(T) | 2*50 |
| Cutter Rpute(mm) | 850 |
| Pump Station Motor Power(KW) | 11 |
| Oil Tank Volume(L) | 100 |