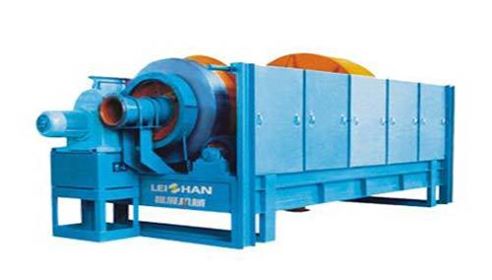 Good news! We have recently exported one Drum Screen to a new customer from India who spoke highly of our products and services. Here we will bring you some information about the machine.
The working part of the cylindrical sieve is cylindrical, the whole screen is rotated around the axis of the cylinder, and the axis should be installed with a small dip angle inclined in the general situation.
Working Principle of Drum Screen:
The material is fed from one end of the cylinder and the fine grade material passes through the sieve of the cylindrical working surface and the coarse material is discharged from the other end of the cylinder.
Advantages of the ZST Series Drum Screen:
1.Stable working
2.Less loss of fiber
3.Simple structure
4.Reliable operation
5.Easy maintenance.
6.Low motor power
7.Good power balance
8.Effective screening
Others
Provide first-class process solutions and after-sales technical support, if you want to know more about Drum Screen information, please contact us without hesitation: leizhanchina@gmail.com.