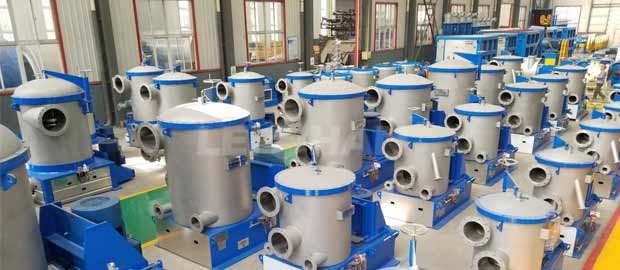 Warmly congratulate Leizhan Paper Machinery Company and Chongqing Wenli Leeman Paper Manufacturing Co.,Ltd for signing cooperation. Leizhan will offer the total production capacity is 125,000 tons/year complete living paper stock preparation line equipment to Leeman Paper Manufacturing Co.,Ltd. Equipment provided includes chain conveying system, breaking pulping system, high consistency cleaning system, double disc refiner, broken paper hydrapulper, deflaker and approach system, etc. The successful project case details as below.
Successful Project Case Details Of Toilet Tissue Paper Stock Preparation Line
1. Two sets of stock preparation systems for 68000 T of toilet paper machine.
2. A set of stock preparation system matched with an annual output of 32000 tons of hand towel paper machine.
3. A set of stock preparation system for kitchen paper machine with an annual output of 25000 tons.
4. Two sets of broken paper ling of paper machine.
Leizhan are able to provide complete stock preparation line equipment of waste paper recycling line and turn-key project. Our pulping equipment has the advantages of high efficiency, excellent cleaning effects and reasonable price. Welcome to consult me for more details about stock preparation line. Email address: leizhanchina@gmail.com.