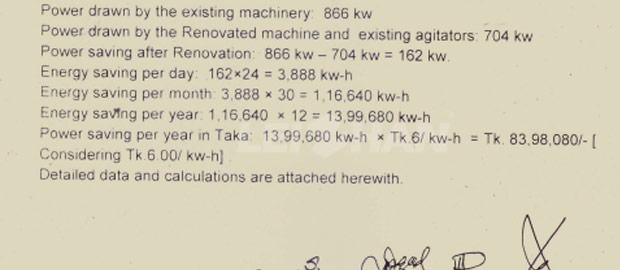 Bangladesh customers reached a cooperation with our professional salesmen and engineers on the corrugated paper transformation project. The customer purchased chain conveyor, D-type hydrapulper, grab, reject separator, middle consistency coarse screen, middle density cleaner and other pulping equipment from Leizhan. After receiving the feedback from the customer for the first time after running for a period of time, the customer is very happy. The customer made data comparisons on energy consumption, paper product quality and fiber loss rate before and after the project, and the effect was very significant. The specific data are compared as follows:
1. Energy saving: The energy consumption of the old production line of the customer is 866KW. After using the equipment of our company, the energy consumption of the equipment is reduced to 704KW and the energy saving is 162KW. It is estimated that the annual energy savings can save customers $100,000.
2. Quality of paper products: According to statistics, before and after the transformation, the length of the break increased from the original 2400-2600 to 2500-2900, and the burst factor increased from 13-14 to 14-15. The degree after refining increased from 27-28 to 30-34. In addition, middle density cleaner was added to the reformed pulp line. The removal rate of sand and gravel increased and the paper surface became smoother.
3. Fiber loss rate: Before the transformation, there were many fibers in the tailings treated by the original equipment. After the transformation, our reject separator was used. The slagging effect was very good, and the impurities did not contain fibers.
Our company is integrated in industry and trade and has 39 years of experience in the production of pulping equipment. The equipment has also been sold to many countries and is well received. Thank you very much for customer's support and trust. We will be more dedicated to customer service, develop and design more efficient energy-saving equipment for customers to achieve maximum benefits. Consult me for more details our paper recycling line pulping equipment. Email address: leizhanchina@gmail.com.