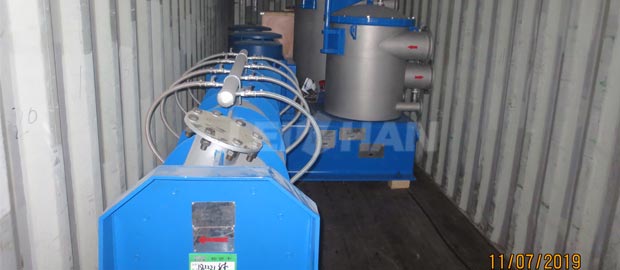 An Indian customer established a new paper ling to produce packaging paper. Ordered complete pulping equipment from Leizhan Company. The main shipping equipment included M.C. pressure screen, reject separator, low density cleaner, pulp chest agitator and pulp pump, etc.
Shipping Equipment Details In Packaging Paper Pulping Line
Raw material: waste paper
Pulping capacity: 280t/d
Delivery time: July,2019
Screening equipment: M.C. pressure screen
Cleaner equipment: low density cleaner, reject separator
Auxiliary equipment: pulp chest agitator, pulp pump
Do you have an idea to upgrade old paper production line or start a new paper making line? We have professional technical team to serve you. Email address: leizhanchina@gmail.com.