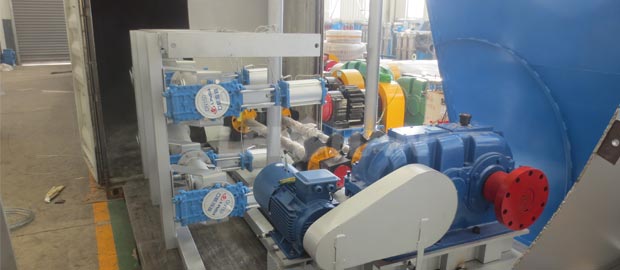 Nigerian customer opened a new line to produce packaging paper. After multiple equipment production and work site inspections, the contract was finally successfully signed. Leizhan provided complete stock preparation line equipment, such as pulper machine, screening machine and refining machine.
Ordered Main Pulping Equipment In Packaging Paper Pulping Line
3250 Drum pulper: 2sets, raw material and water mixed forming slurry
3250 Bale breaker: 2 sets, breaking and selecting waste paper bales
40m³ D type hydrapulper: 2 sets, raw material and water mixed forming slurry
Chain conveyor: 6 sets, conveying waste paper to pulper
34 RF refiner: 4 sets, improve the beating degree
High density cleaner: 4 sets, remove heavy impurities in the slurry
Lezhan has 39 years manufacturing experience in the field of pulping equipment, and cooperated with many clients. Welcome to contact with me to know more knowledge about paper recycling industry. Email address: leizhanchina@gmail.com.