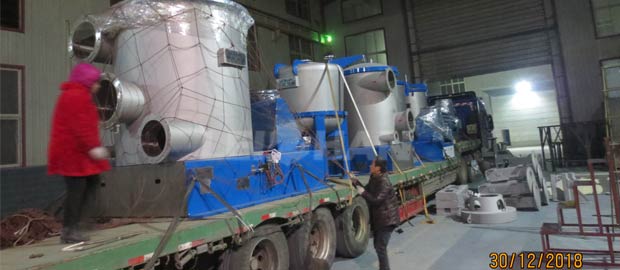 The customer start a new paper production line to produce T-paper/ Corrugated paper. Pulping capacity is 600TPD. The equipment for this shipment mainly includes pulp cleaning machine, screening equipment and pulper equipment.
Delivery Informations Of Corrugated Paper Pulping Line
Raw material: waste carton box
Pulping capacity: 600t/d
Delivery time: In December,2018
Delivery equipment: light impurity separator, middle consistency coarse screen, fine screen, fiber fractionating screen.
Thank you for choosing to cooperate with leizhan again. We will spare no effort to design and develop more efficient and energy-saving equipment. We can provide a complete set of paper production line equipment, no matter what paper is produced. Contact with me for more details. Email address: leizhanchina@gmail.com.