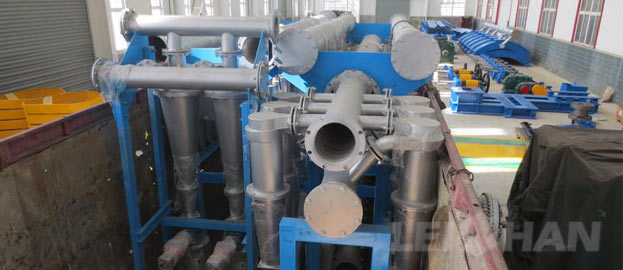 A few months ago, Xinjiang paper mill purchased pulp equipment MC.Pressure Screen, Light Impurity Separator from us to change the old line, and the screening efficiency get good effort quickly, their president Qian is very satisfied about the energy-saving effect. At present, they are going to establish a new pulping line, and cooperated with us again, the production capacity is 200, 000tons per years.
Pulping Line Equipment Details
The whole pulping line include waste paper conveying, pulping, screening, cleaning, refining, pulp approaching, etc, and each process equipment list as below.
Waste paper conveying: Bale Breaker, Chain Conveyor
Pulping: Drum Pulper, D Type Hydrapulper( The selection of these two pulper depends on your raw material, capacity and budget )
Screening: MC.Pressure Screen, Light Impurity Separator, Reject Separator, Vibrating Screen
Pulp Cleaning: High → Medium → Low Density Cleaner
Refining: Double Disc Refiner
Pulp approaching: Inflow Pressure Screen
The first delivery pulping machine is 3500 Drum Pulper, HD.Cleaner, LD.Cleaner, left pulp equipment is in making process, we appreciate their support and trust to Leizhan. If you have any demand, inquiry us: leizhanchina@gmail.com.