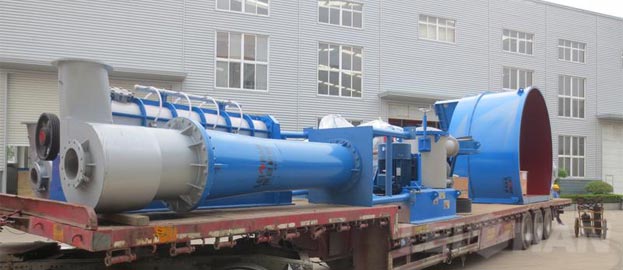 Jiangxi Ying shanhong Paper Mill is a company who professional at fluting paper making, in order to upgrade the whole corrugated paper making line, improve pulp and paper quality, they decide to set up a new pulp making unit to satisfy the market demand. Our paper pulp making equipment adapt advanced technology, the best quality imported spare parts, which can efficiently reduce the fiber loss, improve production capacity, discharge impurities clearly and improve pulp quality. This is why they choose us.
The Info Of Corrugated Fluting Paper Making Machine
Raw material: Waste paper, paperboard
Production capacity: 140-180t/d
Equipped equipment for corrugated pulp making: 20m³ D Type Hydrapulper, High Density Cleaner, Mid Density Cleaner, coarse screening system, fine screening system, Light Impurity Separator(Apple Screen), Reject Separator, etc.
Attention: Waste paper pulping machine can choose D pulper and Drum Pulper according to your production needs
D Tye Hydrapulper: Suitable for small capacity and variety raw material and low budget paper makers.
Drum Pulper: Suitable for big capacity(≥80t/d), low quality waste paper, high paper making budget.
All these equipment include pneumatic valves are prepared and ready to transport to the Ying shanhong Paper Mill. We sincerely hope that our machine can bring more benefit for their paper mill, more details about fluting corrugated paper making machine, consult us: leizhanchina@gmail.com