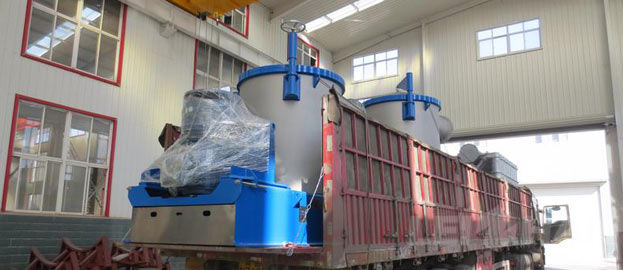 Pulp yield is very important to the development of paper mill, high yield will greatly improve the paper mill benefit and good for long-term run. Recently, Shanxi paper mill purchased some pulp equipment used to upgrade the old corrugated/kraft paper line upgrade.
Pulp Equipment In Fluting/Tetsliner Production Line
The delivery equipment this time is Low Density Cleaner, Mid Consistency Pressure Screen, etc, why choose these equipment? Their old corrugated/kraft making line has settled for many years, as time goes by, there are more and more power consumption and fiber loss. After comparing with many paper making machines, they choose us, for our kraft/corrugated pulp machinery with exquisite workmanship and advanced technology, effectively solve the problem of fiber loss and energy consumption. The below equipment is the first delivery machine.
Low Density Cleaner:Stainless steel out and inlet pipe, double ceramics cone, mainly used for removing heavy impurities in the pulp like gravel, scrap iron, dust, foam and large ink particles.
Mid Consistency Pressure Screen: Import spare parts improve the whole screening efficiency in kraft/corrugated pulping line, Excellent welding technology prolong it's service life.
Any more details about kraft/corrugated or packaging paper making, feel free to consult us: leizhanchina@gmail.com.