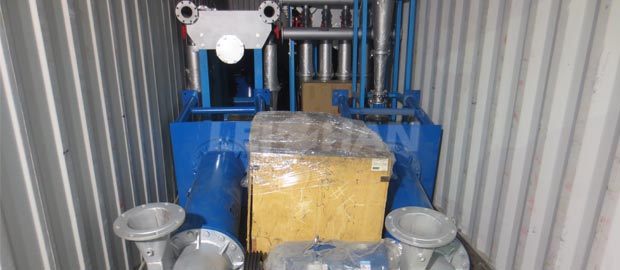 The customer purchased complete pulping line equipment included top layer and bottom layer pulp production line. Such as cleaning machine, screening machine and approach system equipment. Shipping equipment details are as follows.
Shipping Equipment Info In Cardboard Paper Production Line
Pulper equipment: 10D and 3D, breaking waste paper
Middle consistency pressure screen: control the concentrate of slurry
Cleaner equipment: remove impurities
Refining equipment: improve the beating degree
Pulp pump: Transfer slurry
More and more customers cooperate with us because of our advanced production technology, high-quality pulping equipment and intimate after-sales service. Want to know more delivery details, please feel free to contact with me. Email address: leizhanchina@gmail.com.