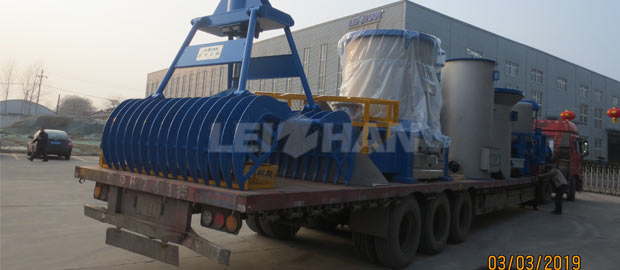 Xinjiang customer planed to upgrade old corrugated paper production line to produce low-weight corrugated fluting paper production line. Leizhan has cooperated with the customer too many times. This time purchased inflow pressure screen, drum screen and reject separator,etc. The new pulp production line use D type impurities removing system, which can remove impurities more better and reduce the burden of subsequent equipment.
New Corrugated Paper Production Line Pulping Equipment Details
NLS4 Inflow pressure screen: Screening slurry remove impurities and make the slurry uniform
PZ2 Reject separator: Remove light impurities in the slurry
ZSF2 Hydrapurger: Removing light and heavy impurities of waste paper pulp in the process of waste paper pulping
Grapple: Grab huge light impurities from the sediment
Sediment: Store large impurities and a little slurry
ZSC6 High density cleaner: Remove heavy impurities in paper pulp
FQJ Light impurity separator: Dealing with light impurities and tailing in coarse screening section
ZSTIA Drum screen: Removing large impurities in waste paper pulping system
Welcome to consult me for more details, our professional engineer will design the reasonable drawings according to your requirements. Email address: leizhanchina@gmail.com.