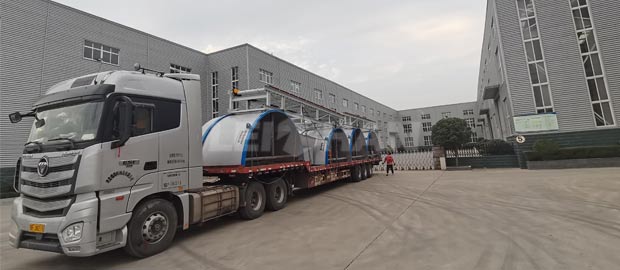 The Philippines is a mature market where Leizhan has been operating for many years. It has a high equipment share and good brand effect. This time the customer added equipment and preferred Leizhan and successfully signed the contract. Main ordered pulping machine included inclined screw thickener and agitator. More info about shipped machine as below.
Application of Shipped Equipment in Pulping Line
Inclined Screw Thickener: mainly used for washing and thickening all kinds of paper pulp.
Agitator: mainly used to stir pulp cyclically in chest to maintain the pulp liquid in suspending conditation, which ensure the pulp components even distribution.
Unit paper pulping machine supplier from China. Contact us for more info about pulping machine. Email address: leizhanchina@gmail.com.