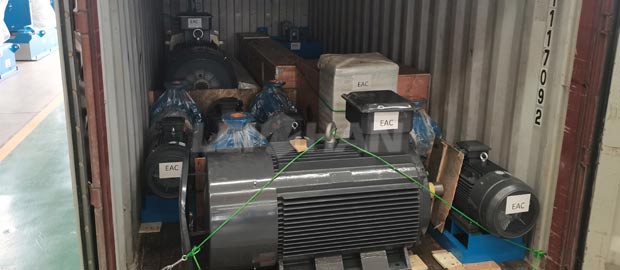 One of our customers from Russia ordered stock preparation machine for his paper mill. Main ordered machine included refiner, cleaner and slurry pump. Main applications of these stock preparation machine as below.
Main Applications of Stock Preparation Line Machine for Russia
Double Disc Refiner: improving beating degree of paper pulp.
Cleaner: removing heavy impurities of paper pulp, like staples, stones, glasses, etc.
Slurry Pump: transporting liquid or solid materials in paper making.
We are professional stock preparation line machine supplier and offer unit paper recycling pulping line machine. Contact us for more details. Email address: leizhanchina@gmail.com.