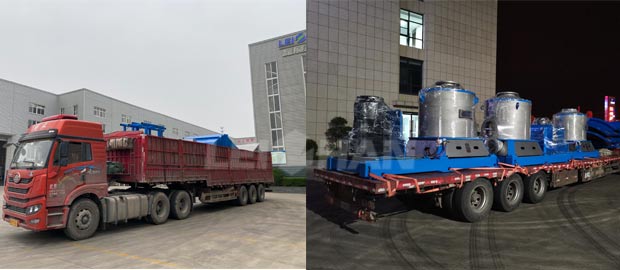 Henan Yadu Paper Industry has launched the second phase project of recycled packaging paper with an annual output of 300,000 tons. Main ordered equipment included Chain Conveyor, Bale Breaker, Drum Pulper, High Density Cleaner, Middle Consistency Pressure Screen, Save Energy Screen, New Type Fractionating Screen, Inflow Pressure Screen, Vibrating Screen, Slag Lifting Machine, Agitator.
Shipped Equipment Informations About Pulping Line Machine
Project name: 300,000 tons Packaging Paper Making Project
Raw material: waste paper
Shipped date: May, 2022
Shipped equipment: Bale Breaker, Cover, Feeding Hopper, Sealing Cover, Belt Conveyor, New Middle Consistency Pressure Screen, Slag Lifting Machine, Vibrating Screen, Agitator
Whole set paper recycling pulping line machine can be provided by our company. Welcome to contact us for more details. Email address: leizhanchina@gmail.com.