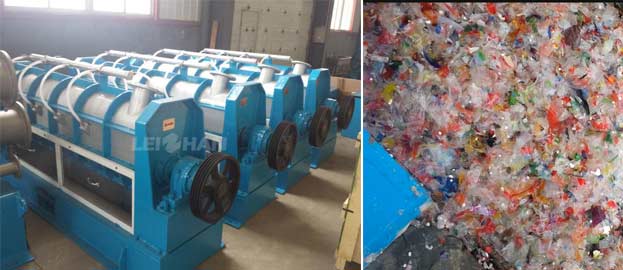 There are large tailing will be produced in waste paper dealing process, it's difficult to recycle but a big waste if drop it directly. Reject Separator is special designed for dealing Fiber Separator, Duplex Fiber Separator, Pressue Screen's tailing. Effectively separate fiber from impurities, fiber recycle rate can reach 70%, reduce the fiber lost and improve the benefit.
The Advantages Of Reject Separator
1. Tailing dealing machine Reject Separator is enclosed operation under normal pressure, continuously deslagging, high working efficiency;
2. No screen blocked, pulp blocked and slurry splash etc phenomenon;
3. No vibration, noise, don't need special supervision;
4. The selected impurity concentration reach 10-15%, can be dropped directly as trash without any dealing;
5. European standard pulley, stainless steel cutter.
6. Compare with pressure tailing screen, simplify the system process, save power consumption, compare with Vibrating Screen, greatly improve the sorting efficiency, optimize the operating environment.
Leizhan tailing dealing machine Reject Separator is on hot sale, if you have any need, welcome to consult us: leizhanchina@gmail.com.