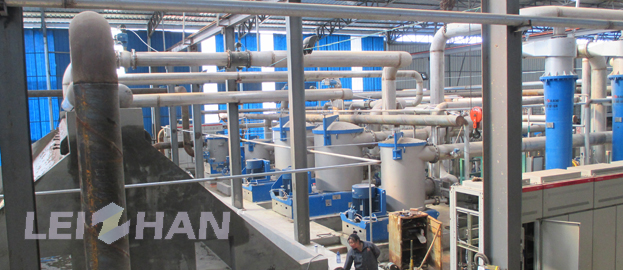 A corrugated paper production line is installed in Yunnan  in February. This corrugated paper making project is mainly used for producing paper used in box, package, shipment and so on.
Corrugated Paper Making Project
Raw material: wood, waste corrugated paper, white shavings
Output paper: corrugated paper, fluting paper
Usage: consumer package, shipment packing, food packaging paper
Pulping capacity: 12T per day
Drive way: orbit type running
Motor power(kw): 5.5-7.5
Corrugated Paper Pulping Machine
The whole corrugated paper making line includes four stages: pulping, cleaning, screening and refining and each stage needs different equipment. In this 12t/d production line in Yunnan , there are totally 10 used machine.
Pulping machine: Drum pulper, D type hydrapulper, H.C. hydrapulper, M.C. hydrapulper.
Pulp cleaning machine: High density cleaner, Low density cleaner
Pulp Screening machine: Mid consistency pressure screen, Light impurity separator, Inflow pressure screen
Pulp refining machine: Double disc refiner
In this corrugated paper making project, the pulping capacity can reach to 12t/d and the trimmed width is 1800-3500mm and basis weight range is 65-145g/m2.