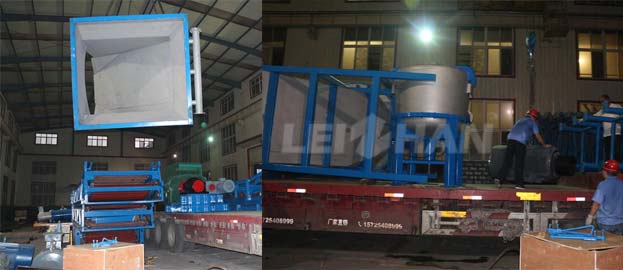 Leizhan received many pulp equipment orders recently, here is one of the orders for Jiangxi paper mill, the delivery information as below.
High-strength Corrugated Paper Machine Delivery Details
1. 1.5m³ Light Impurity Separator(Apple Screen), motor power is 90kw.
2. High Density Cleaner for removing heavy impurities like staples, stones, glasses, etc.
3. 400-600t/d Drum Pulper, 14%-18% working consistency, motor power is 560-630kw.
Leizhan paper machinery has short delivery time and high efficiency, we cost the short time to deal with the order and guarantee the equipment quality, if you have any need, welcome to consult us: leizhanchina@gmail.com