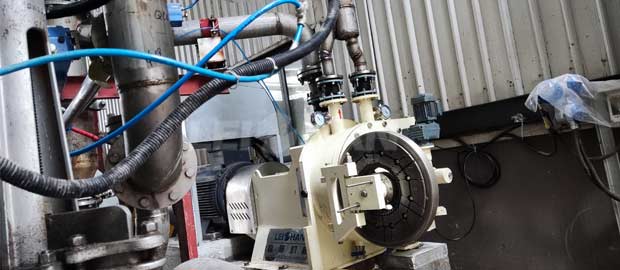 Double Disc Refiner is a key equipment in the production of corrugated paper. It is used to refine and improve the quality of pulp before it is used in the paper machine. The refining process helps to break down the fibers and reduce their size, which makes them more flexible and easier to bond together during papermaking. This results in a stronger and more uniform paper product.
Main Applications of Double Disc Refiner
1. Installed various tooth refiner plates. Suitable various raw material.
2. Adopted constant power control system, beating effect is stable.
3. Accurate retract mechanism, easy to control, the beating effect is good.
Double disc refiner has a relatively low energy consumption and can process large volumes of pulp at a high speed, which helps to reduce production costs and increase productivity. In addition, the maintenance requirements of the Double Disc Refiner are relatively low, which further contributes to its cost-effectiveness. Contact us for more details about double disc refiner. Email address: leizhanchina@gmail.com.