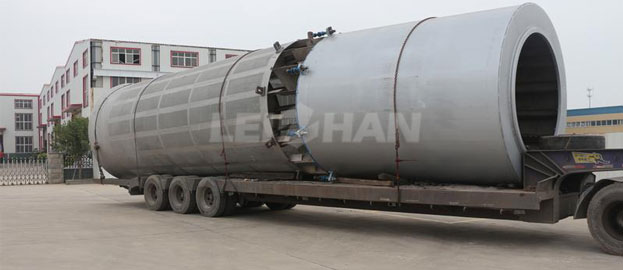 These days, most of orders about pulp equipment all requires Drum Pulper. Thus visible, Drum Pulper is very popular in paper mill because it's gentle continuous pulping and high efficiency but low energy consumption. Here is the information about Jiangxi Paper Mill Drum Pulper used in corrugated paper making project.
Shipping Information
Time: 18th, June, 2017
Production Project: High-strength Corrugated Paper Making Line
Production Capacity: 450T/D
Pulp Equipment: ZG3250 Drum Pulper
Leizhan employee pursue excellence in product technology, even in nitty gritty, It is because of their seriousness, every pulp equipment in Leizhan have perfect welding and beautiful appearance. If you want to know more about Drum Pulper? Welcome to consult us: leizhanchina@gmail.com.