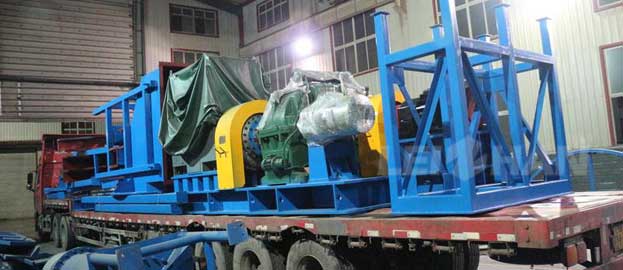 Drum Pulper is a hot product in paper making industry at present. For it's big production capacity and can replace continuous pulping device, which save the budget and reduce the manpower resource. Here is the Drum Pulper transmission part and feed hopper delivery site for Guangdong Paper Mill.
Delivery Information
Leizhan Drum Pulper transmission part adopt advanced technology and the best quality spart parts, has very high working efficiency, drive the machine continuous running, almost no malfunction in paper making process.
Feed Hopper is in charge of putting and conveying waste paper to pre-soaking area, reasonable design angle make working process smooth and fast.
This Drum Pulper is for Guangdong Paper Mill 250000 tons per year pulping line, for more details, welcome to consult us: leizhanchina@gmail.com.