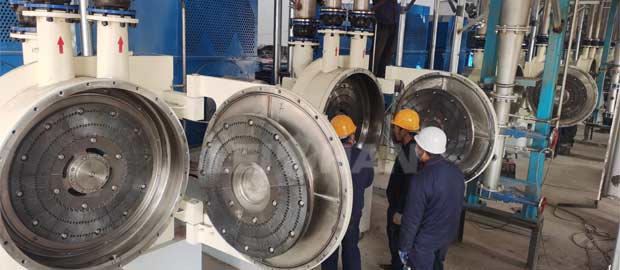 Double disc refiner used in corrugated paper making line. The Shandong customer used RF series 34 refiner in paper pulping to improving the beating degree to meet the slurry quality needs. Main specifications of rf34 double disc refiner as below.
Main Specifications of RF34 Double Disc Refiner
Disc diameter: 34-38mm
Range of op.consistency: 3.5-6.0%
Min.flow(l/min 4%): 1400l/min
Max. flow: 9000l/min
Max. power: 900KW
More working case about double disc refiner, please feel free to contact us. Email: leizhanchina@gmail.com.