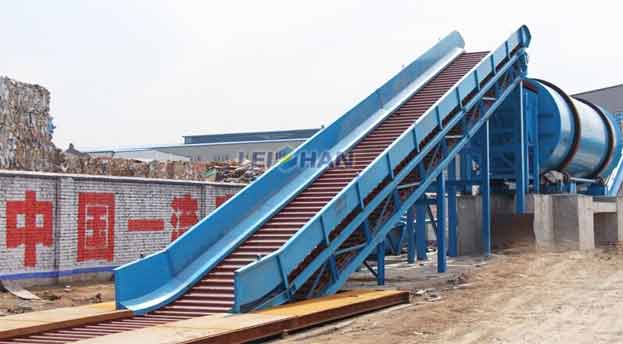 Leizhan is a top brand Inclined Slat Chain Conveyors manufacturers and suppliers, which are used for conveying various raw materials like waste paper board, straw, pulp board, etc. Leizhan conveyors are fabricated under the expert guidance, who ensure that the quality of our pulp equipments with international quality norms.
Technical Specification of Inclined Slat Chain Conveyor:
1. Heavy Duty Slat Conveyor from 1200mm to 2600mm width, with multiple length.
2. Chain conveyor adopts special made chain drive one-time impact stamping., throng plate to convey material.
3. Chain conveyor is made of cast steel, long service life.
Features:
Low maintenance costs.
Sturdy construction.
Slip-proof pulleys.
High quality performers.
Low Maintenance.
Easy to use.