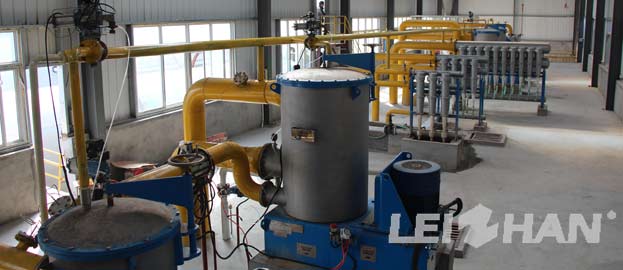 As one of the fast developing country, Bangladesh has a largely increasing copy paper market. Leizhan signs a contact with a Bangladesh paper mill to build a new copy paper production line.

B5 Copy Paper Production Project
Raw material: wood pulp(softwood, hardwood), recycled paper
Production stages: screening, pulping, cleaning, blenching, washing, drying
Thickness: 64-80g/㎡
Production period: about 50 days
Mounted machine: Chain conveyor, pressure screen, hydrapulper, cleaner, refiner
Core technology: VOKES rotor, Automatic control system
Motor power: a set of machine has a pretty low energy consumption
Production time: 24 hours
Maintenance: Check the key components frequently and add grease at regular intervals

B5 Copy Paper Pulping Characteristic
Copy paper is a kind high-quality paper product, which is always for office printing and writing usage. So it has a high standard request in paper characteristic.The paper characteristic include tensile strength, elongation, folding strength, tightness, evenness, glossiness, whiteness and absorbency.
In order to achieve the paper characteristic request, the paper pulp should achieve the specific consistency and the impurities in the paper pulp should be removed cleanly.
Leizhan designs a set of cooperative paper screening, pulping and cleaning machine to make the finished pulp adaptive. Drum pulper, D Type Hydrapulper, High Density Cleaner, M.C. Pressure Screen, Light Impurity Separator are used in B5 Copy Paper Production Line.