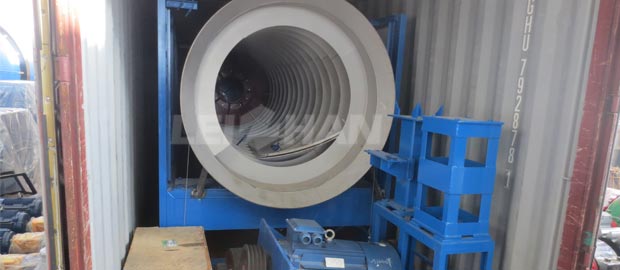 Uzbekistan customer opened new paper making project to manufacture kraft paper. The main ordered equipment included chain conveyor, D type continuous remove impurities system equipment, refiner and cleaner equipment,etc. The pulping equipment of kraft paper has excellent remove impurities effect and use high quality process material.
Delivery Equipment Application In Kraft Paper Production Line
Chain conveyor: convey waste paper to D type hydrapulper to forming slurry.
High density cleaner: remove heavy impurities in the kraft paper pulp.
Drum screen: used in D type continuous remove impurities, clean slurry.
Leizhan has the manufacture experience in the field of pulping equipment for many years, tell us your raw material, capacity and more requirements to know more kraft paper making details. Email address: leizhanchina@gmail.com.