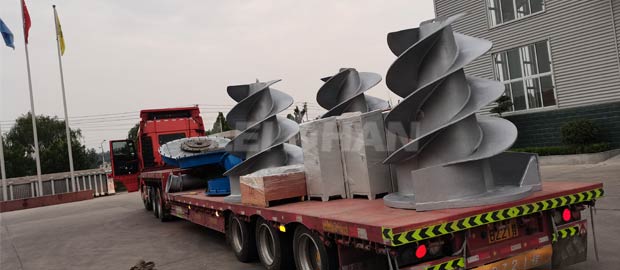 The Zhejiang customer is a large-scale environmentally friendly pulping enterprise. The newly launched project is a white board paper project with an annual output of 300,000 tons. A full set of pulping equipment has been signed and delivered.
Main ordered machine included high consistency pressure screen, high density cleaner, middle consistency pressure screen, chain conveyor, double disc refiner, drum pulper, turbo separator, reject separator, d type pulper, inflow pressure screen. The equipment delivered this time includes the drive of the pulper, the rotor, and the electric control cabinet.
Leizhan are able to offer unit paper pulp production line machine, if you interested pulping line machine, please feel free to contact us. Email address: leizhanchina@gmail.com.