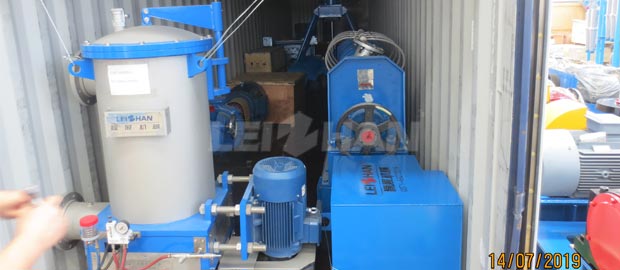 A customer from Zambia has a idea to set up a new paper mill to produce T-paper. Decided to cooperate with us after a series of comprehensive considerations such as product quality, price and popularity. The customer purchased D type hydrapulper, refiner, high density cleaner, inflow pressure screen,middle consistency pressure screen, low density cleaner and grapple and finished delivery. Wishes these equipment installation early and get profit for the customer.
T-paper Pulping Line Specifications
First, waste paper and water mixed in D type hydrapulper, grapple grab large impurities from hydrapulper or sediment well, slurry enters into high density cleaner to remove heavy impurities like stones or glasses. Next, accept slurry enters into middle consistency pressure screen adjusting concentration, tailings slurry into reject separator to remove small plastic sheet. And then, slurry into low density cleaner to remove heavy impurities like gravel and large ink particles. Third, slurry enters into approach system before paper machine. The pulping process for the entire waste paper recycling is completed.
Leizhan Paper Machinery Company has cooperated with customers from many countries. We can not only provide complete of high quality pulping equipment, but also provide intimate after-sales service, staff training and on-site installation instructions. Customer can consult us all questions in the process of slurry production. Contact with me for more details about T-paper pulping project. Email address: leizhanchina@gmail.com.