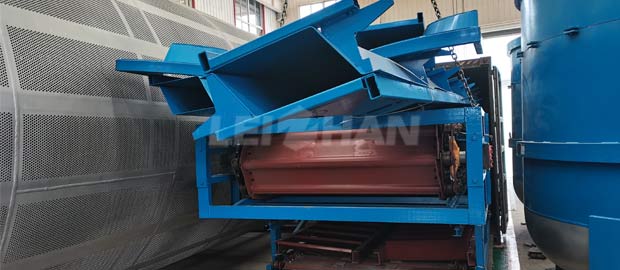 Kazakhstan customer ordered chain conveyor used in his own paper making project. Chain conveyor can convey waste paper or pulp board to pulper or bale breaker. High efficiency, reduce labor and high quality.
Slat Chain Conveyor Main Specifications
Chain plate width: 1200-2600mm
Feeding capacity: 60-600m³/h
Conveying material: waste paper/ pulp board
Motor power: 5.5-55KW
Chain conveyor main features: large capacity, low motor power, less wear, reliable operation and high efficiency.
Leizhan offer whole set paper pulp pulping line machine. Contact us for more details about chain conveyor. Email address: leizhanchina@gmail.com.