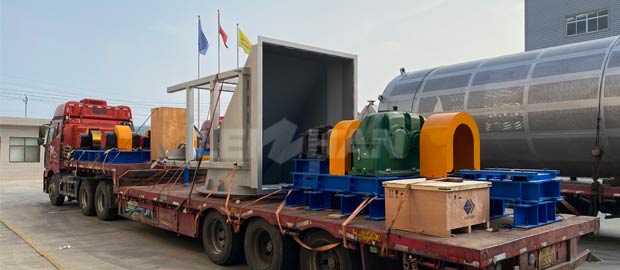 Jiangsu customer ordered drum pulper and agitator for his paper mill. These equipment has already been shipped. We are professional manfacturer of stock preparation machine, and our pulping equipment has the advantages of high quality, high efficiency and low energy consumption.
Main Features of Drum Pulper and Agitator
Drum Pulper: high efficiency, high capacity, the biggest capacity is 1800t/d, few quick-wear parts, low maintenance cost.
Agitator: Advanced blade design, strong thrust. It can be adjusted the angle according to the concentration of the slurry.
Drum pulper and agitator has already been shipped. Hope to bring benefits to customers as soon as possible. Want to know more details about drum pulper and agitator, please feel free to contact us. Email address: leizhanchina@gmail.com.