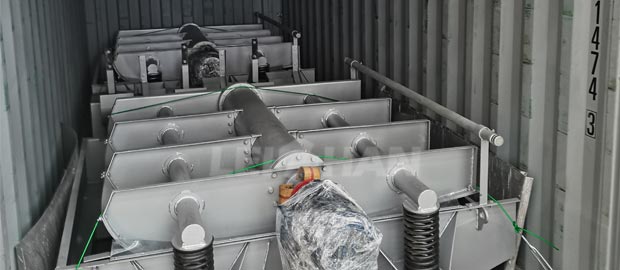 High quality pulp making vibrating screen shipped to Thailand. Vibrating screen mainly used for screening and removing various impurities in pulp suspension. Perfect screening effect, stable running, low noise, easy maintenance.
Advantages of Vibrating Screen
1. The eccentric vibrator is assembled in the sleeve, which is anti-corrosion and safe;
2. Large screening area and strong screening capacity;
3. Self-cleaning design, high screening efficiency;
4. Low power consumption, simple operation and convenient maintenance.
More info about vibrating screen shipped to Thailand, contact us for more details. Email address: leizhanchina@gmail.com.