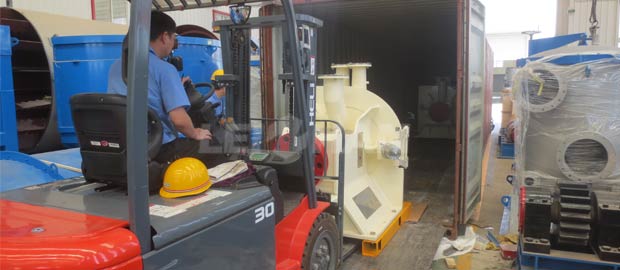 More and more customers are devoted to waste paper recycling and production of recycled paper projects. Recycling waste paper to produce wrapping paper like kraft paper, corrugated paper or T-paper. Nigerian customer ordered unit stock preparation line equipment from pulper to paper machine rewinder. This shipment mainly includes RF34 Double Disc Refiner and spare parts.
Wrapping Paper Pulping Production Line
Pulper machine: D Type Hydrapulper, Drum Pulper(according to pulping capacity to choose).
Pulp cleaning machine: High Density Cleaner, Low Density Cleaner, Reject Separator, etc.
Pulp screening machine: M.C.Pressure Screen, Fractionating Screen, Inflow Pressure Screen
Pulp refining machine: Double Disc Refiner
Do you have an Idea to set a paper mill start paper making business? Our pulping equipment adopted advanced technology, high efficiency, perfect remove impurities ability and less finer loss. Welcome to contact me for more waste paper recycling problems. Email address: leizhanchina@gmail.com.