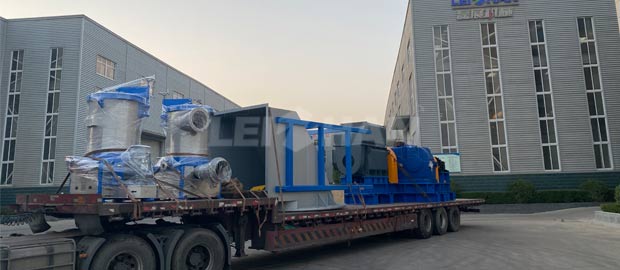 Henan customer established annual output 300,000 tons packaging paper two phase project. Unit two phase project machine provided by our company. Complete two phase stock preparation line machine included Chain Conveyor, Bale Breaker, Drum Pulper, High Density Cleaner, Middle Consistency Pressure Screen, Save Energy Consumption, New Type Fractionating Screen, Inflow Pressure Screen, Vibrating Screen, Slat Lifting Machine, Agitator.
Shipped Equipment Details of Packaging Paper Making Project
Drum Pulper: mainly used for continuous gentle pulping and coarse screening of waste paper under high consistency.
Inflow Pressure Screen: used in the fine screening of wood pulp, straw pulp and waste paper pulp, especially suitable as the net filter before paper machine.
Full set packaging paper making machine, Contact us for more details. Email address: leizhanchina@gmail.com.