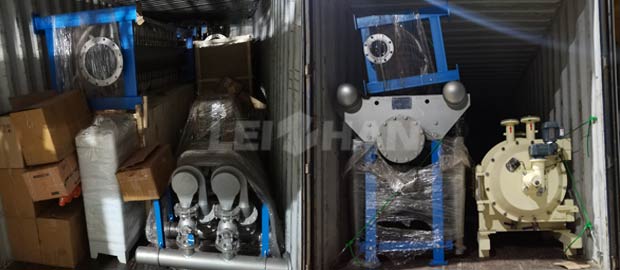 A Syrian customer ordered paper production line machine from our company. Main ordered machine included Refiner, Low Density Cleaner, Sizing press roller. Main shipped equipment details as below.
Main Shipped Equipment to Syria Details
Shipped date: Jan, 2023
Shipped equipment applications:
1.Refiner: improving the beating degree of paper pulp.
2.Low density cleaner: remove heavy impurities from the pulp.
Full set paper recycling line machine can be provided by our company. Contact us for more details. Email address: leizhanchina@gmail.com.