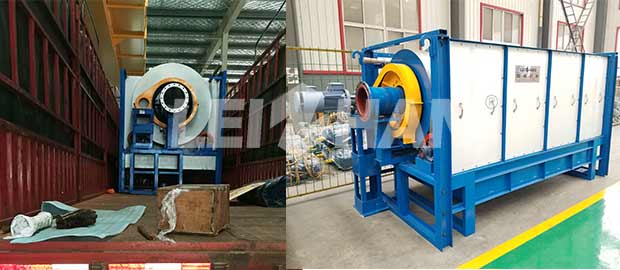 Sichuan Litian Paper Industry added paper pulping machine, and signed a contract with our company Leizhan. They ordered the ZST2 A1500 Drum Screen from our company. We are a professional manufacturer of paper pulping equipment.
Paper Pulp Drum Screen
Drum Screen is mainly used in waste paper pulping systems to remove large light impurities. Optimized spiral blades and water spray system ensure high pulp purity and low fiber loss.
Our company can supply the whole set of paper making line pulping equipment. Our pulping equipment is efficient and energy-saving, has less fiber loss and produces good pulping results. Email address: leizhanchina@gmail.com