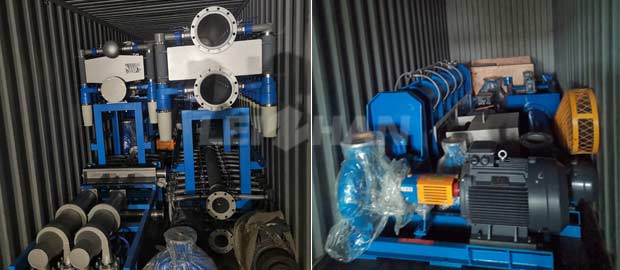 A Jordanian customer set new paper making project to make corrugated paper and ordered stock preparation line machine from our company. Main machine included reject separator, refiner, high density cleaner, low density cleaner, pulp pump, etc.
Shipped Equipment Details to Jordan
Reject separator: fiber relief and impurities separate for tailing in the coarse screen system for wast paper pulp.
Refiner: improving the beating degree of paper pulp.
High density cleaner: remove heavvy impurities in the paper pulp.
Low density cleaner: remove heavy impurities in coarse sceening stage or fine screening stage.
We can offer all kinds of paper making line machine, contact us for more details. Email address: leizhanchina@gmail.com.