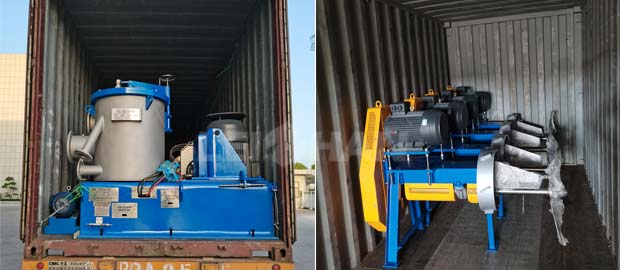 A client from Angola set paper recycling mill to make packaging paper. This new equipment chooses to cooperate with us again. Main ordered machine included middle consistency pressure screen, inclined screen, reject separator, agitator, pulp pump. We are able to offer unit paper recycling stock preparation line machine.
Shipped Equipment Details to Angola
Middle consistency pressure screen: used for coarse and fine screening of various waste paper pulp.
Inclined screen: Inclined Screen is mainly used to do pre-dehydration, desliming to liquid, and material, fiber grading recovery.
Reject separator: used for fiber relief and impurities separate for tailing in the coarse screen system for waste paper pulp.
Agitator: used to stir pulp cyclically in chest to maintain the pulp liquid in suspending condition.
Pulp pump: used for transporting liquid or solid material in paper making.
Welcome to contact us for more details. Email address: leizhanchina@gmail.com.