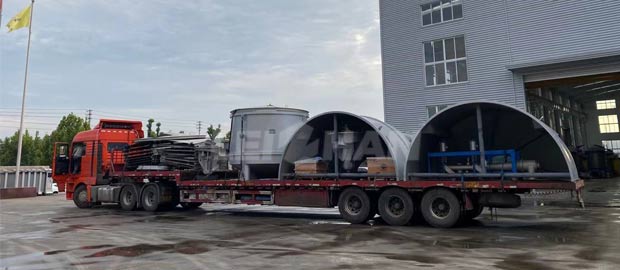 Guangxi customer set paper making project to make tissue paper. Full set tissue paper manufacturing machine provided by Leizhan company. Main ordered equipment included middle consistency hydrapulper, roller conveyor, high density cleaner, agitator. Leizhan is professional manufacturer of pulping equipment, and offer full set paper recycling stock preparation line machine.
Shipped Details of Tissue Paper Manufacturing Machine
Raw material: virgin pulp
Shipped date: Sep, 2021
Pulping machine: middle consistency hydrapulper
Cleaning machine: low density cleaner
Auxiliary machine: pulp chest agitator, pulp pump
If you want to set tissue paper manufacturing project, please feel free to consult us for more technical problems. Email address: leizhanchina@gmail.com.