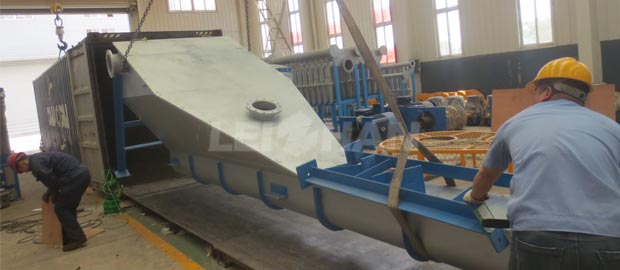 Armenian customers start new paper production line to produce white board paper, fluting paper and T-paper. The customer ordered unit paper recycling production line equipment from our company. Waste paper recycling pulper to final paper machine rewinder. The shipping equipment details as below.
Shipping Equipment Details Of White Board Paper Fluting Paper Line
Raw material: wood pulp, waste paper
Capacity: 100t/d
Shipping equipment of white board paper fluting paper making line: High Density Cleaner, Low Density Cleaner, M.C.Pressure Screen, Inflow Pressure Screen, Vibrating Screen, High Consistency Hydrapulper, Broken Paper Hydrapulper, Light Impurity Separator, Refiner, Slag Lifting Machine, Agitator, Pulp Pump
Want to know more details about white board paper fluting paper T-paper production line. Contact me. Email address: leizhanchina@gmail.com.